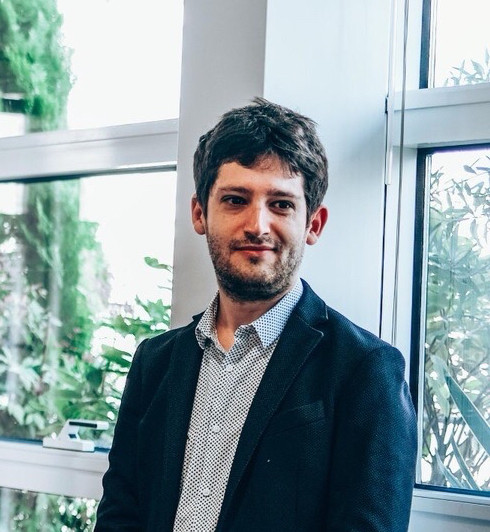 I am Pierrick Thébault, a product design generalist & proficient programmer.
I am domain agnostic and intervene at every step of the design process (from ideation to implementation) to deliver compelling product experiences. I am used to work at the intersection of technology, business and user experience and have learned how to grow and manage high-functioning teams.
During my career, I have learned to work within different contexts (R&D department, academia, startup, consultancy), both directly with clients and within a multidisciplinary team. As a design practitioner interested in the design of products that better support people in making decisions, I follow a constructive research approach where the creation of a system, artifact or media takes a central role and becomes the key means in building up knowledge. I leverage a wide range of qualitative methods and prototyping techniques to design usable, useful and desirable solutions.
Years of experience designing user experiences
14
— collaborating with data scientists and machine learning engineers
4
— running a B2B SaaS
company
4
— building and managing
a product & brand design team
2
Experience
Education
Talks & courses
IESA Arts and Culture
Workshop moderation
Paris
2018
DesignVsPolitique
Talk
Paris
2018
L'Ecole de Design Nantes Atlantique
Course
Nantes
2018
La Product Conf
Round table
Paris
2018
Datarama #2
Keynote
Nantes
2017
L'Ecole de Design Nantes Atlantique
Course
Nantes
2016
Forum Smart City La Tribune
Keynote
Toulouse
2016
Journées Techniques du Spectacle et de l'Evénement
Keynot
Paris
2016
Société des Ergonomes de Langue Française
Keynote
Marseille
2016
MyData
Round table
Helsinki
2016
Forum Smart City La Tribune
Round table
Bordeaux
2016
Ecole Supérieure d'Art et de Design d'Amiens
Course
Amiens
2016
Web2day
Panel moderation
Web2day
2015
RES #1
Keynote
Roubaix
2015
Complexi.cat
Keynote
Barcelona
2015
L'Ecole de Design Nantes Atlantique
Course
Nantes
2015
Business Design Lab
Panel moderation
Paris
2015
L'Ecole de Design Nantes Atlantique
Course
Nantes
2014
Massachusetts Institute of Technologies
Course
Cambridge
2014
Web2day
Round table
Nantes
2013
L'Ecole de Design Nantes Atlantique
Workshop moderation
Nantes
2013
*di*/zaïn
Talk
Paris
2013
Ecole Nationale Supérieure des Arts Décoratifs
Course
Paris
2012
Télécom Paristech
Course
Paris
2012
L'Ecole de Design Nantes Atlantique
Workshop moderation
Nantes
2012
CococoCamp
Round table
Paris
2012
Virtual Reality International Conference
Keynote
Laval
2011
L'Ecole de Design Nantes Atlantique
Workshop moderation
Nantes
2011
Arts et Métiers Paristech
Course
Laval
2011
2nd International Workshop on Web of Things
Paper presentation
San Francisco
2011
1rst International Workshop on interacting with smart objects
Paper presentation
San Francisco
2011
B-Ware
Round table
Brest
2011
4th International Symposium on Leveraging Applications
Paper presentation
Heraklion
2010
Benchmark Group conference
Talk
Paris
2009
L'Ecole de Design Nantes Atlantique
Keynote
Nantes
2009
Imaging the Future Symposium
Keynote
Neuchâtel
2007
Selected Work
2008 — 2023
03